I love movies. I have since I was a kid. I remember at a young age going to the drive-in theater on Rte 1 with my parents in a car packed full of kids. We had a lot of kids in my family – seven in all and we had to all vie for a vantage point to see the movie – after all, there's only so much windshield space to go around. The drive-in scene from the movie "Grease" seemed to be right out of my childhood memories – complete with singing food characters trying to entice you to visit the snack bar. On summer nights we would bring lawn chairs and sit in front of the car to get an unhindered view of the screen – a strategy that worked well as long as there wasn't a pick-up truck with a high cab in the row in front, and if the mosquitoes weren't too bad. We had a few drive-in theaters around Levittown – the Roosevelt and Route 1 North drive-ins, the Lincoln in Trevose and the Morrisville Drive In were the ones I remember going to the most. Alas, they are no longer; the land value along commercial corridors became too much to resist and one-by-one, they vanished into memory. The Target Center on Rte 1 sits on the former Roosevelt drive-in site, the store located just about where the giant outdoor screen used to be.
My fascination with movies included television too. We had a black and white TV that was built into an elaborate cabinet with a set of rabbit ears on the top. I used to sneak out of bed after my parents went to sleep and watch the Late Show and the Late Late Show into the wee hours of the morning on weekends. These were movies then and not talk shows and if I'm not mistaken, the major sponsor was either Maxwell House or Chock-Full-Of-Nuts. I often tinkered with the TV in an attempt to get better reception and a clearer picture. The position of the rabbit ears had to change depending on which of the three TV stations you watched and adjustments of the Vertical or Horizontal Hold knobs at the back of the set were a common occurrence. When the TV failed to succumb to the adjustments, I would remove the tubes and test each one using the Tube Tester at the Towne Pharmacy near Five Points where you could also buy replacements. The first color TV I saw, which my friend Jim's family owned, was a wonder.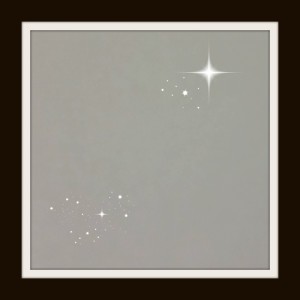 There were several in-door movie theaters in the Levittown area as well. Towne Theater at the Levittown Shoparama was the first I remember – it was where we saw a lot of the Disney movies along with at least half the kids in Levittown. The lines to the box office often snaked through the parking lot and we were required to wait with as much patience as a kid could muster. There were other theaters in the area too; including the Eric Penn Jersey, the Eric at the Fairless Hills Shopping Center, and the Fox Levittown Theater (which along the way became the Eric I-95 Twin Theater in the Langhorne Shopping Plaza). Just like the drive-ins these too are no longer with us although one of the buildings later became the Oxford Valley Saturn dealership.  It was at the Fox Theater that I saw "Bullitt" which in my opinion had one of the best car chase scenes ever made. The bad guys in that Dodge Charger and Steve McQueen in his '68 Mustang racing through the streets of San Francisco were simply awesome.
My love of movies extended to my adult life too. When my daughters were young we found that going to the movies on Christmas day was a wonderful way of calming the kids after the near sleepless night of anticipation followed by the excitement of opening presents on Christmas morning. This has become a long-standing family tradition. Going to the movies on Christmas day was usually a quiet experience. It was not typically busy when we first started many years ago, but boy has that changed! It seems that a lot of other families have also made this a tradition. And the movie studios and theater owners have noticed. It is now not uncommon for multiple movies to choose their opening for Christmas day.
I'll often watch a movie on DVD with my daughter. We were watching one at my house over a year ago when we noticed the racket made by helicopters flying overhead. We came to find out a short time later that her apartment complex had caught fire and ultimately resulted in her apartment being completely gutted. The news helicopters flying overhead chronicled the blaze. We've joked ever since that movies saved her life.
An equally long-standing tradition has been to go to the movies on Friday night with a high school friend. It was our wives' idea. Early in our careers we traveled extensively – Bob traveled throughout the world and I traveled around the country. And when we weren't traveling, we worked long hours. It was at our wives' urging to "… do something other than work all the time" that we settled in to see a movie on Friday nights. While we were standing in the ticket line a few weeks ago we were musing about how long we had been doing this and our best guess is that it has been at least 25 years and in an average year, depending on our schedules, we probably see 30 movies. During that time we've become movie critics of sorts. We'll see any movie that Tom Hanks is in. We've put Nicolas Cage on suspension (what was he thinking with the "Ghost Rider" movie?) and walked out of two movies ("8mm" and "Natural Born Killers"). But we've see a lot of good ones too. We both think that there are too many long trailers shown before we get to the feature. By the time we get to the eighth trailer, we old guys forget what movie we came to see. And most of all, we hate cell phones in movie theaters.
Although movies have been fun and provide a break from the hectic pace of our lives, Bob and I realized long ago that this long-standing tradition of ours is not about the movies at all. It is of course about the friendship.
by Kevin Deeny (a lifelong Levittown resident)
*This piece has been altered slightly from its original publication in the Levittown Leader.*